While watching this beautiful sunset yesterday I found clarity in the clouds. Sounds like a cliche maybe. But I really did. Have had a lot on my mind for awhile now. Sorting things out. And it was almost like bam, it hit me. While looking at this sunset I had the clearest thoughts of what I should be doing and thinking. It was amazing. I know I had some help from ones I have lost on the other side of the sunset perhaps.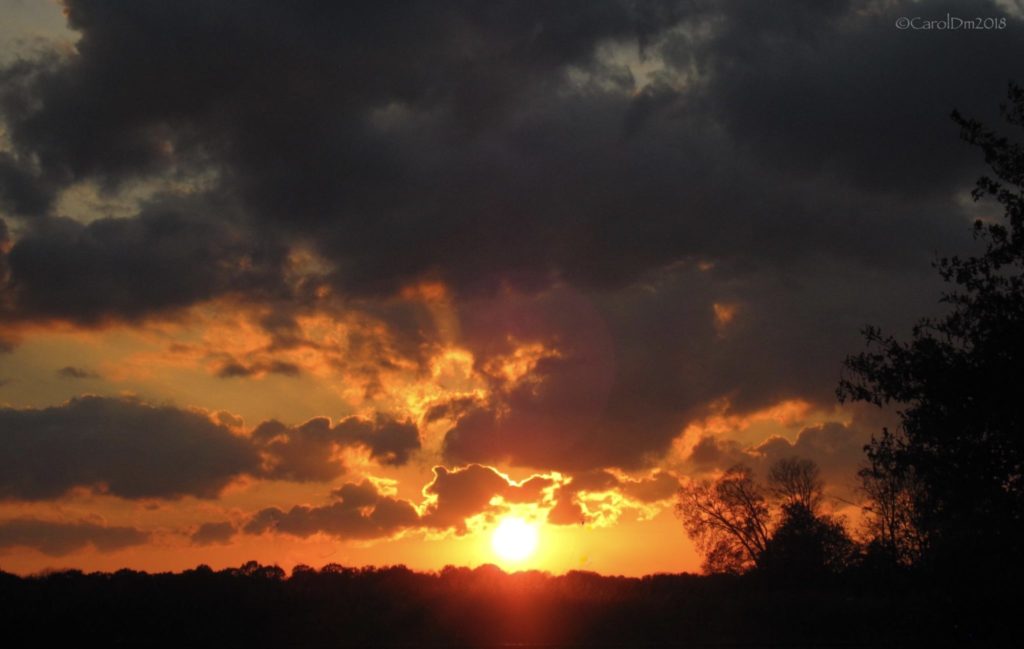 I realize now what my direction needs to be. Thinking less and living more. That sounds simple to you probably but it is not. I have created my own obstacles to prevent my happiness. And I realize that now. I must clear the chaos, quieten the mood in my brain, and move forward. All of this was felt from this amazing sunset. And many may ask why I love nature so much.
©CarolDM2018
365 Photos Challenge Day 249
Log in
or
Register
to save this content for later.