Another sunset as seen from my front porch yesterday. The sky had a golden glow and a few clouds. I caught it just as the sun was setting. Another peaceful moment in time. A great way to end the day. I never see two alike no matter how many photos I take. Another thing I love about watching both sunrises and sunsets. They are gone in a moment so like other things in life, enjoy them while you can. We never know what the next moment has in store for us. This was a special moment for me. Wishing you all a great day and weekend.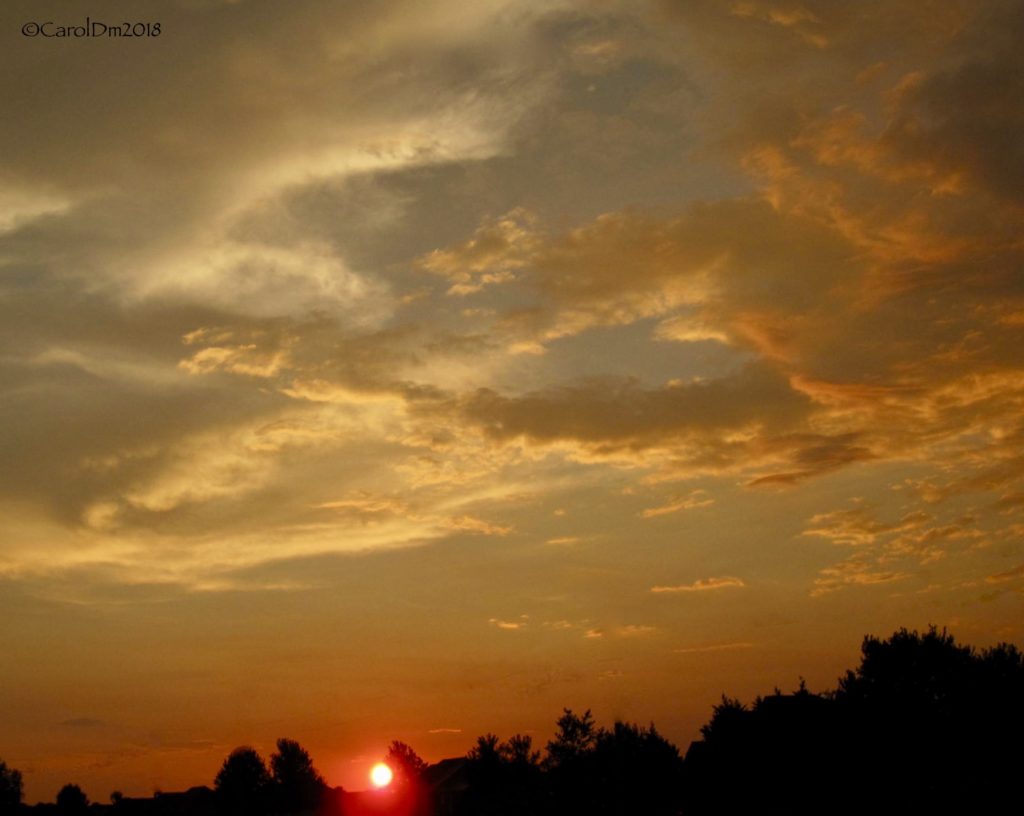 Another special golden moment from yesterday to share with you. Bees on my Golden Privet bush. It smells so sweet and attracts bees, butterflies and birds. Nature has so much to offer, if only we take the time to pause and look around. Enjoy and always tell those you love what they mean to you. I cannot say that enough.

Photos ©CarolDM2018
365 Photos Challenge Day 241
Log in
or
Register
to save this content for later.