It's been almost three weeks for these two baby cats to be part of our family members. They stay healthy and grow fast. One thing we haven't given them is the name. Yes, we have not given them a name. Well, maybe they don't need it but we need it.
In my post about them before, one of their photos was titled, Yin & Yang. Apparently, the title has made Kim Johnson propose an idea to name them with that title. A few moments later, another friend, History Gal agreed with the idea too.
In a few posts later, History Gal suggested that I can ask all of you about the names for them. I think that was a very good idea and I am very grateful for her suggestion. So, through this post, I intend to ask for advice from all of you, my good friends here to propose two names for the two baby cats. Hope you are pleased.
~ 274 One is still sleepy and the other is thirsty
~ 277 Warm Hugs of Siblings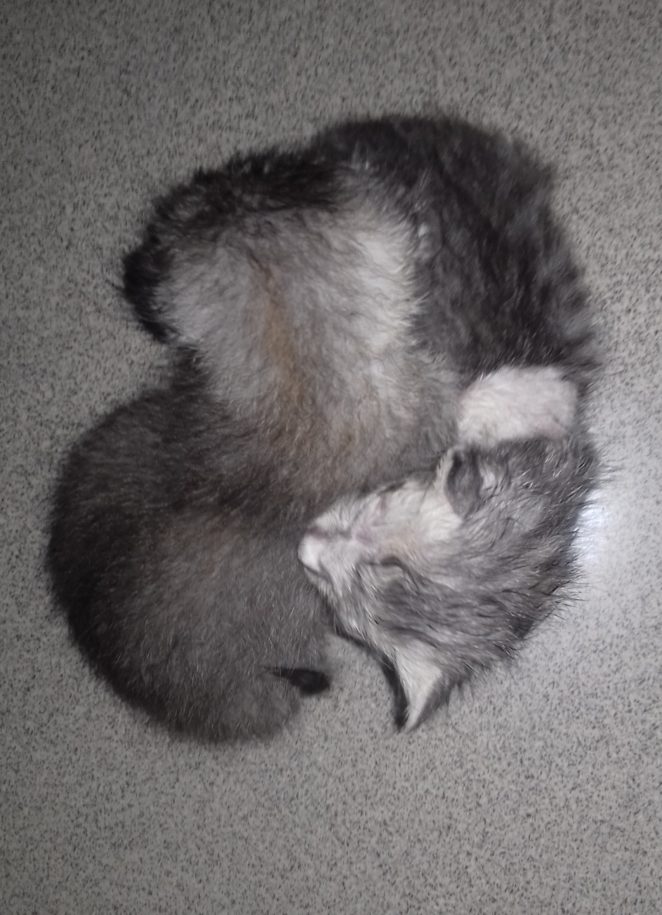 In all their unbalanced steps, most of the footsteps they directed were to find their siblings to share hugs and peace. The cute, calm girl is always willing to be a pillow or mattress for the more active boy.
That's how they are today. Hopefully, you are willing to give me an idea to call them both in their every name.
~ 276 Quiet Girl and Brave Boy.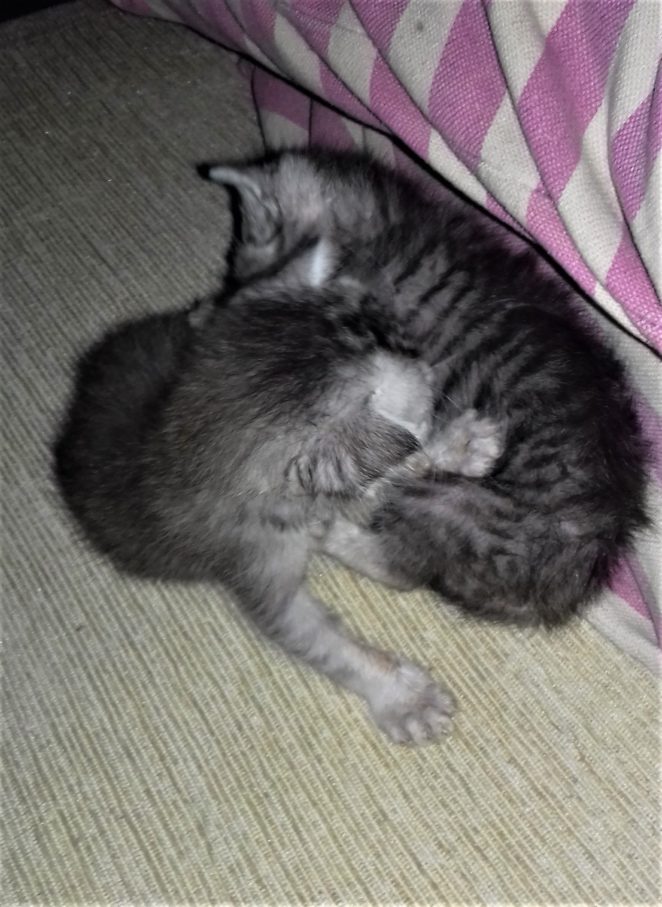 They now prefer to sleep on the couch in the TV room rather than sleeping in their own sleeping box. Especially in the morning to evening, they will always try to get out of their boxes to move beds. Maybe because the sofa is low so that in any way they will climb it, then sleep soundly there. They will always return to the couch even if we move them many times.
Log in
or
Register
to save this content for later.