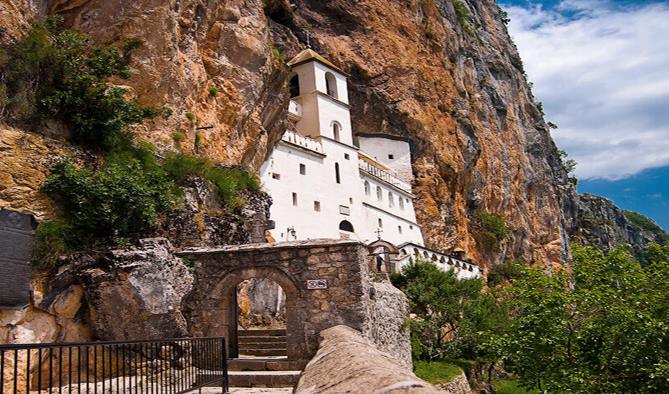 The Monastery of Ostrog in Montenegro is a place where people from all over the world are instructed to find a refuge and pray to God, but they also tried to cure it.
They pray to St. Vassilija Ostrošik for their happiness and health, but also for their loved ones. Wonders are possible, and they prove the stories that circulate about this sanctuary.The Ostrog Monks have recorded over a hundred wonders and they are kept in the manuscript collection of Ostrog Monastery. Some of them have been edited by Jeromonah Irinej Gavrilović:- One craftsman from Niksic's area was seriously ill. The doctors found that the paralysis was in full swing. There was no medication. The man was skidding. His family advised him to go to Ostrog St. Vassilius, but he immediately rejected it because he was an atheist, an unbeliever. After some time, Saint Vasilius told him in his dream and invited him to come to him to Ostrog, and he would inspect him. After long defeating, this man finally decides, and agrees to take him to the monastery. When he came to the monastery, he confessed that night he was spending the day under the burial place of the Savior, where they read the prayers. After a short time he was cured, and from his gratitude to St. Vasilius his oldest son was named Vasili.
Log in
or
Register
to save this content for later.