Kim Johnson is continuing her last two weeks of Color Crazy Challenge Rainbow. Click the link if you want to join in on the fun to share the color! Kim ends the last two weeks of her challenge with the Rainbow.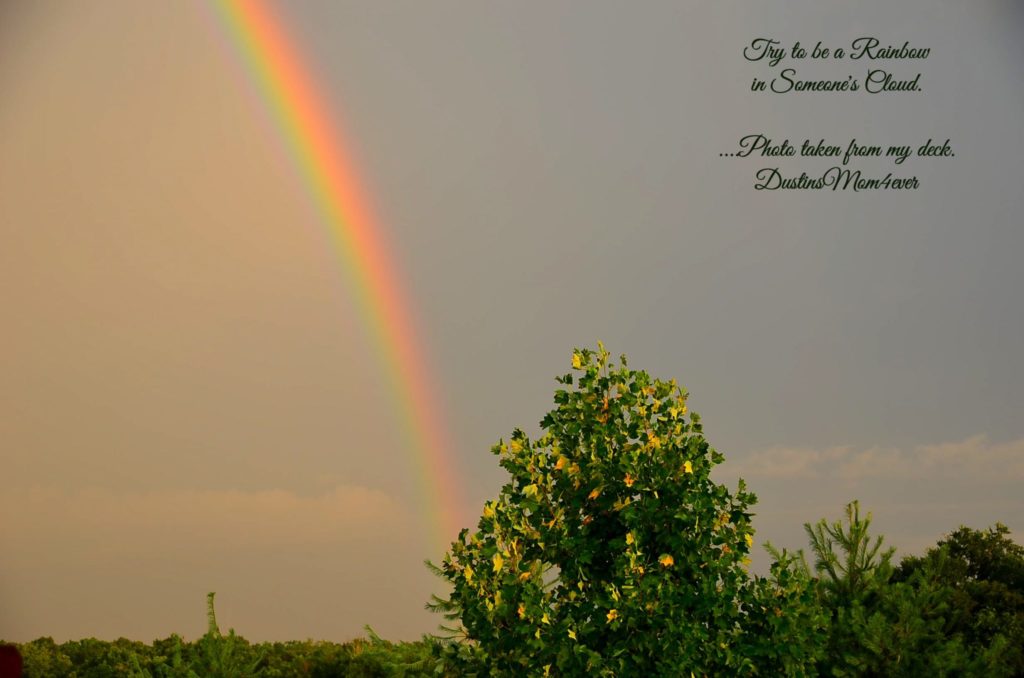 Seeing a rainbow is a rare occurrence for me and capturing one is even more rare. The lighting has to be just right and sometimes the colors are not dark enough to show up. This was not a perfect rainbow but it was beautiful just the same in my backyard. Taken from my deck. Enjoy your day and as the words say in my photo… Try to be a rainbow in someone's cloud.
Log in
or
Register
to save this content for later.