I thought he would look better with Buddhist prayer beads, so now that is a part of his design. Also considering adding some face paint and a loincloth, film at eleven…
Do you recognize his necklace?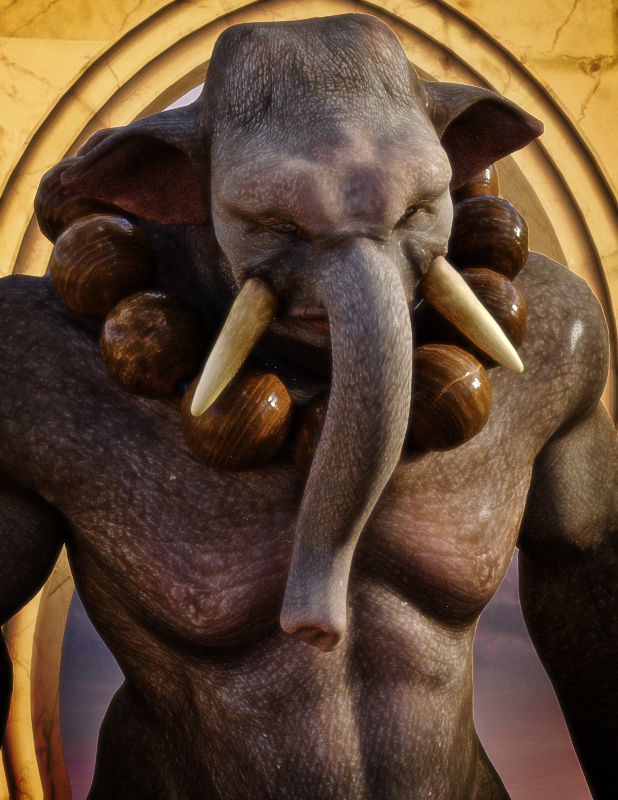 This version has a more natural pose and the trunk looks way better. Did you figure out where he got his prayer beads from? If you guessed Gouki from Street Fighter then you're right!
5 points
Upvote
Downvote
Total votes: 5
Upvotes: 5
Upvotes percentage: 100.000000%
Downvotes: 0
Downvotes percentage: 0.000000%
Log in
or
Register
to save this content for later.