Like most cities, at least in the USA, Chicago has a nativity scene which is displayed in the Loop at Daley Plaza. It is usually placed on the  eastern edge of the plaza in order to make room for the German Christmas Market.
It is privately funded and set up by the "God Squad," a group of carpenters, electricians and other tradesmen who volunteer their time.
These photos were taken in 2009, 2010 and 2011. I haven't been back to see it since then. The scene is the same from year to year so, even if I had, there would not be anything different to show you.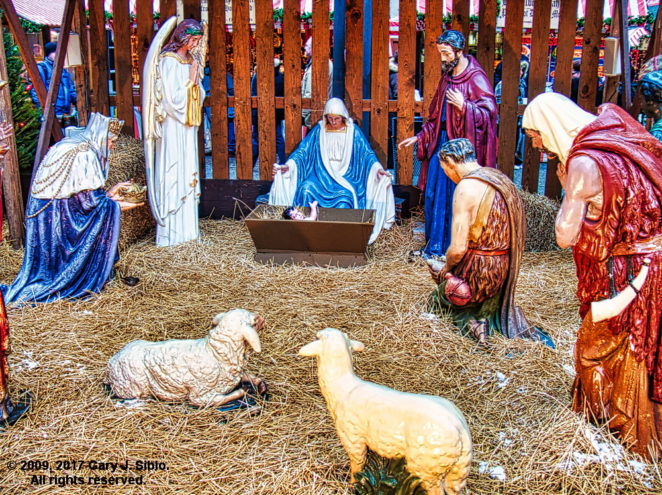 Nativity Scene in Daley Plaza (2009-12-07 13-54-22b)
Because of the crowds it is impossible to get an all-inclusive shot. This was as much as I could get in one photo. Parts that you don't see here will be in other photos.
Photo © 2009, 2017 Gary J. Sibio. All rights reserved.
11 points
Upvote
Downvote
Total votes: 11
Upvotes: 11
Upvotes percentage: 100.000000%
Downvotes: 0
Downvotes percentage: 0.000000%
Log in
or
Register
to save this content for later.