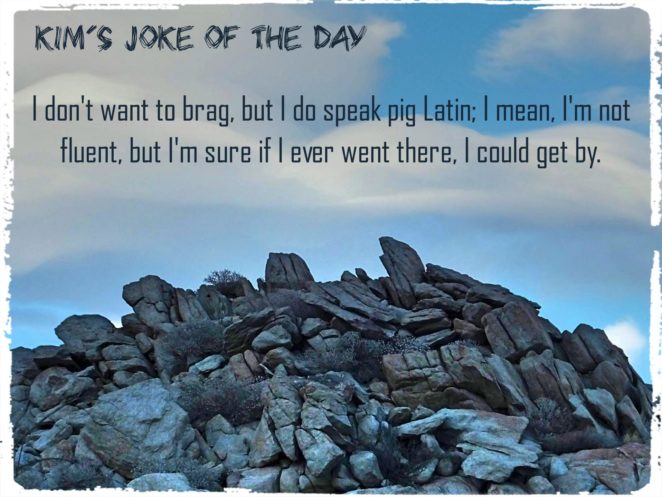 Kim's Joke of the Day: I don't want to brag, but I do speak pig Latin; I mean, I'm not fluent, but I'm sure if I ever went there, I could get by. : )
This is my hill in the desert, as always I use my own photographs for all of my posts. I hope you enjoy this one, the joke and the photo. Have a great day and remember to LAUGH OFTEN and SMILE MORE!
Log in
or
Register
to save this content for later.