Despite the fact she died over fifty years ago, she is still Hollywood Royalty. Actresses have tried to imitate her. Tried to capture the excitement she caused.
Although sexy she never was  lewd. There was something wholesome about Marilyn Monroe, a vulnerability.
Her real life was quite painful.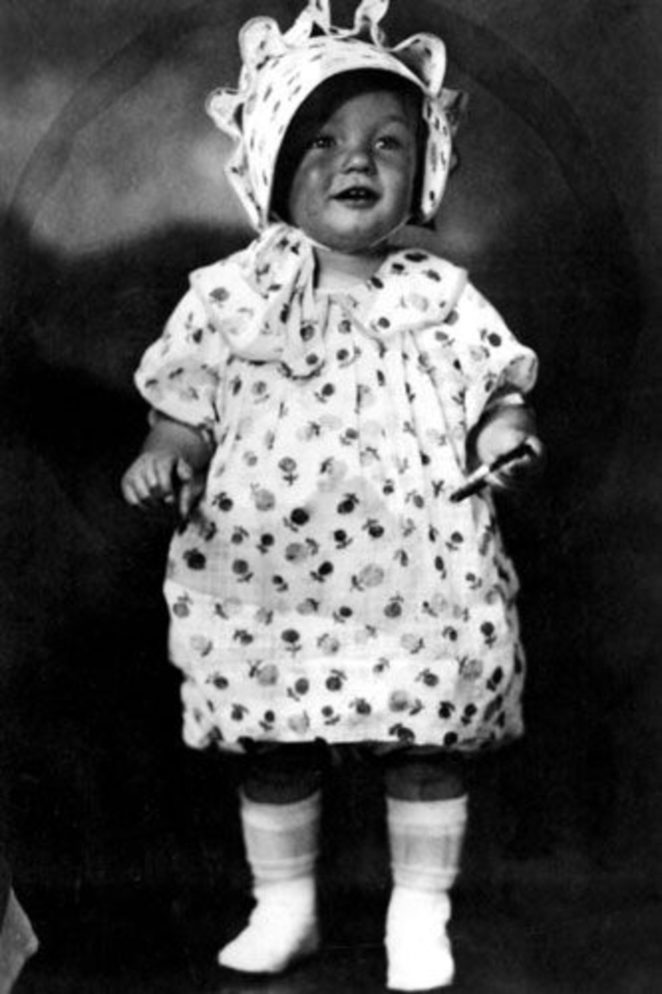 She was unwanted by her mother, she was raped and used, and had to use the casting couch to gain a role in a movie. She used drugs to mask.
She was born Norma Jean Mortenson, but  baptised as Norma Jean Baker and  spent her childhood in foster homes.  To prevent her being sent to another home  she was married  James Dougherty when she was 16.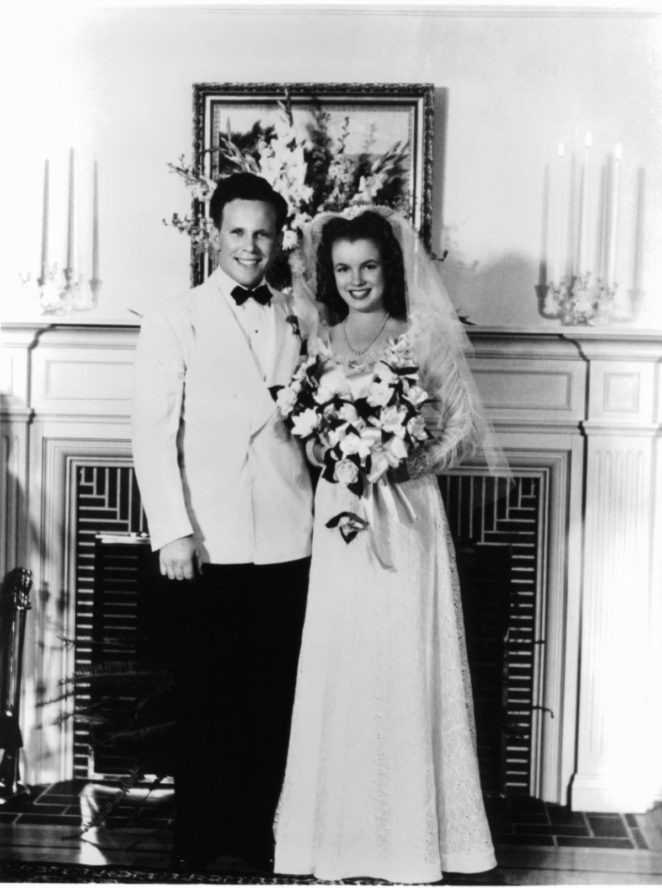 He enlisted in the the Merchant Mariens  and she took a job in the Radioplane Munitions factory. She was photographed for 'Yank' magazine and encouraged  to apply to the Blue Book modeling agency.
Told that clients wanted blondes, she dyed her hair. She went on to be a very successful model.
Her husband didn't know until he saw a shipmate exclaiming over a photograph of her. Upset, Dougherty wrote, telling her that when he came home,  she would have to quit. Not willing to do so, she divorced him when he returned from the war in 1946.
Norma Jean then took a screen test and  was given a contract. A new name was created; Marilyn Monroe.
The first movie she appeared in was Scudda Hoo! Scudda Hay! followed by Dangerous Years. Her contract was not renewed, and she returned to modeling.  She posed for nude photographs as well as being crowned the first "Miss California Artichoke Queen".
In 1948 she had a small role in the Marx Brothers film Love Happy.
The producers were impressed and  sent her on the promotional campaign.
Talent agent, Johnny Hyde, decided to represent her and arranged an audition. She was cast her in the drama The Asphalt Jungle. This led to a small role in  All About Eve, then to Niagra.
She then appeared in the 1953 blockbuster, Gentlemen Prefer Blondes
which led to How to Marry a Millionaire.
She married baseball player Joe DiMaggio in 1954, the same year she began filming the Seven Year Itch. They divorced in November.
Her next movie was Bus Stop, and she met  Arthur Miller and they married in 1956.  Her next movie was Some Like it Hot, which was nominated for five Academy Awards.
The Last movie she made was the Misfits which had been written by Miller.  The move was not a success.
In 1962 she began working on the set of Something's Got to Give but was fired.
On August 5, 1962, LAPD police sergeant Jack Clemmons received a call at 4:25 a.m. from Dr. Ralph Greenson, proclaiming that Marilyn was dead.
Log in
or
Register
to save this content for later.