I am continuing with the 365 Photos Challenge and I am now on Day 84.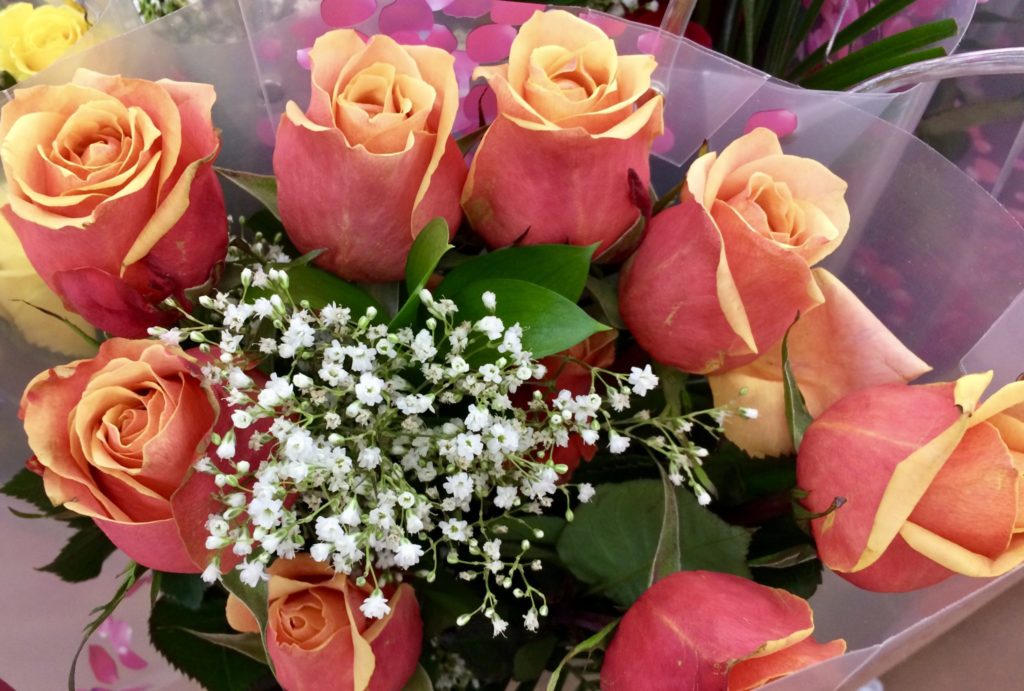 I was running errands yesterday and ran into an array of roses. Valentine's Day is tomorrow, February 14th so all of the merchants are trying to get the roses out there to sell. And there were some beautiful colors. These orange ones really caught my eye. I snapped several photos. The baby's breath (tiny white flowers in the center) just make these a gorgeous bouquet for someone. Have a great day everyone!
Log in
or
Register
to save this content for later.