Are you confused about what you are going to get your spouse this valentine? Don't worry since you are not alone. There are plenty of people who are clueless about what they should give their loved ones. There are plenty of ways to narrow your search for the best Valentine's Day gift. One of them is buying a gift based on how long you have stayed in that relationship. Whether you've just started going out or you have been married for fifty years, there are plenty of Valentine's Day gifts available in the market and you can find one that will impress your better half or girlfriend. With that understanding, here are 7 best Valentine Gifts to make your celebration more exciting.
If you have just discovered your love, you can go for an over-the-top gift. However, the type of gift you decide to get your loved one will speak volumes of what you feel about him or her. The best advice I can give you is that you should settle for a meaningful gift that suggests that you love how you have started and you are looking forward to a bright future together. For starters, avoid Valentine's Day gifts that are too personal unless the recipient feels the same way about you. Be cautious and go for a general idea like a simple dinner for two, or a greeting card. For more suggestions, read the rest of this post.
Triple Layer Mochi Ice Cream
If you have just discovered that your relationship needs to go a notch higher since you have been going out for more than three months, your Valentine gift should be simple and casual. Capitalize on this occasion to show that you have stayed together long enough to know what they like or dislike. The best gifts you can settle for are chocolates for a man or a bottle of perfumes for her. My best pick for a young couple or loved ones is a triple layer My/Mo Mochi Ice Cream in S'mores. This is a pillow mochi dough that is wrapped around graham cracker ice cream with marshmallow at the center.
Modest jewelry
For those who have been going out for more than six months, a piece of Jewelry is perfect but don't overdo it. The best thing about jewelry is that it is available in different types, classes, sizes, stones, wood, plastic, or metal. In this case, the best type of jewelry would be a heart pendant necklace. Although it's kind of cliché gift, it's a safe one for a couple that has stayed together for more than six months. The price, however, should be low since you have only been going out for less than a year. If you are confused about what is the right amount to spend on this, just get her a dainty 14k-gold mini heart pendant.
A DIY Valentine's Day cocktail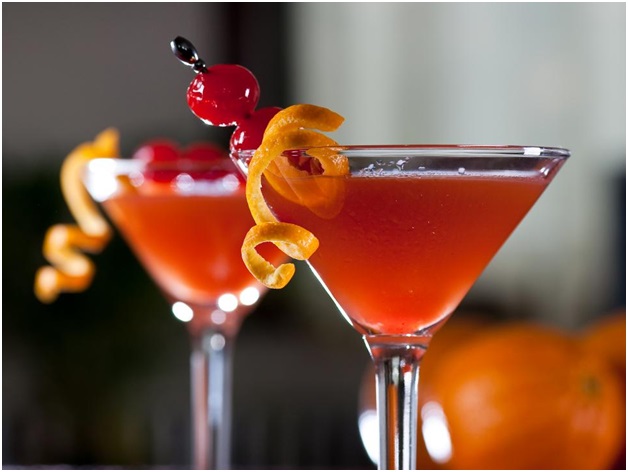 If you are passed the legal drinking age, getting intoxicated while celebrating your love on Valentine's Day isn't a bad idea. You don't need to be a budding mixologist. Just try out the little knowledge you have about mixing drinks to make a simple homemade cocktail. You can also get a bar pack from Bitter Truth which comes with unique flavors like a tonic, peach, olive, cucumber, and chocolate bitters. Raise your glass and toast for your love.
Cashmere socks
Another great practical Valentine's Day gift that would be perfect for a couple that is in its sixth year together is a pair of cashmere socks. Just like she warms your heart you want to warm her feet in this unforgiving winter. The beauty of this gift is that it is available in many different colors so you are sure to find one that meets her expectations and preferences. Another thing about this gift is that it is quite affordable and you will not have any excuse for not getting your spouse something special on Valentine'sDay. You can also choose to accompany your gift with a bouquet of ValentineFlowers from a reliable flower delivery like CoameaGardens.com.
A Gemstone jewelry
Six months down the line in your relationship accounts for something special. The price tag of the Valentine's Day gift you plan to give to her should be on the higher end. For this reason, the best appropriate gift would be Sapphire & Diamond Accent Sterling Silver 18" Pendant Necklace and Stud Earrings. By now, your relationship should be defined and you should know each other very well. This gift symbolizes commitment and how ready you are to go in even deeper. It also shows that you have some knowledge of their interests and a personal gift should help to express this understanding more vividly.
Heart-Shaped Bamboo Arrangement
To add to your order from a flower delivery is a fan gift of heart-shaped bamboo plant arrangement for a relationship of more than six months. This is a perfect symbolic gift that sends a perfect romantic message to your love. Settling for a plant is a great Valentine's Day gift as it symbolizes growth in your relationship. Another great plant idea is greenery like a bonsai tree that recreates a magical moment shared on vacation
A pair of Bluetooth Headphones 
Men love electronic gadgets and music is what helps them after a long tiresome day at the office. This gift is perfect if you have just started since it's not so personal. It would get personal once you start knowing what type of music he lies listening to. A Bluetooth headphone is a great gift since he can connect to any of his devices.