When you do not want to divide the integrity of the interior, when the room is small and the door frame reduces it even more, when it needs to hide the communications inspection door in the wall – in all these cases can help the integrated or "invisible" internal doors.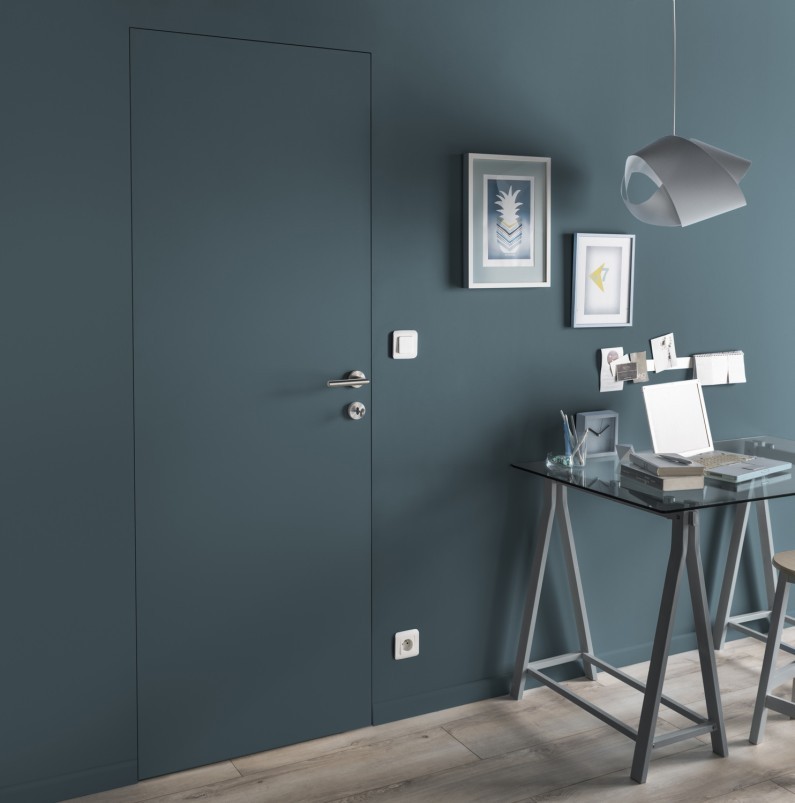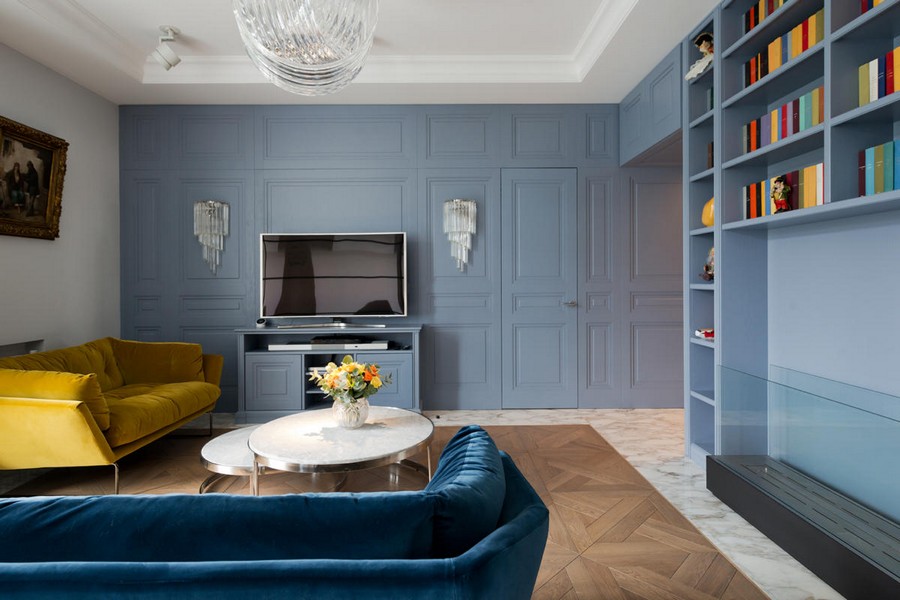 Invisible or integrated internal flush to walls doors are doors which façade doorpost is in the same plane with a wall. Door hinges and frames are integrated into the wall. A special aluminum structure of the required size of a unique structure is installed in the doorway before the wall finish. In the gypsum board partition the frame is installed together with the partition profiles, then it is finished with gypsum boards. The aluminum frame, along with the door can be painted in the color of the walls, then the doors actually become almost invisible. The door is usually installed in the final decoration stage.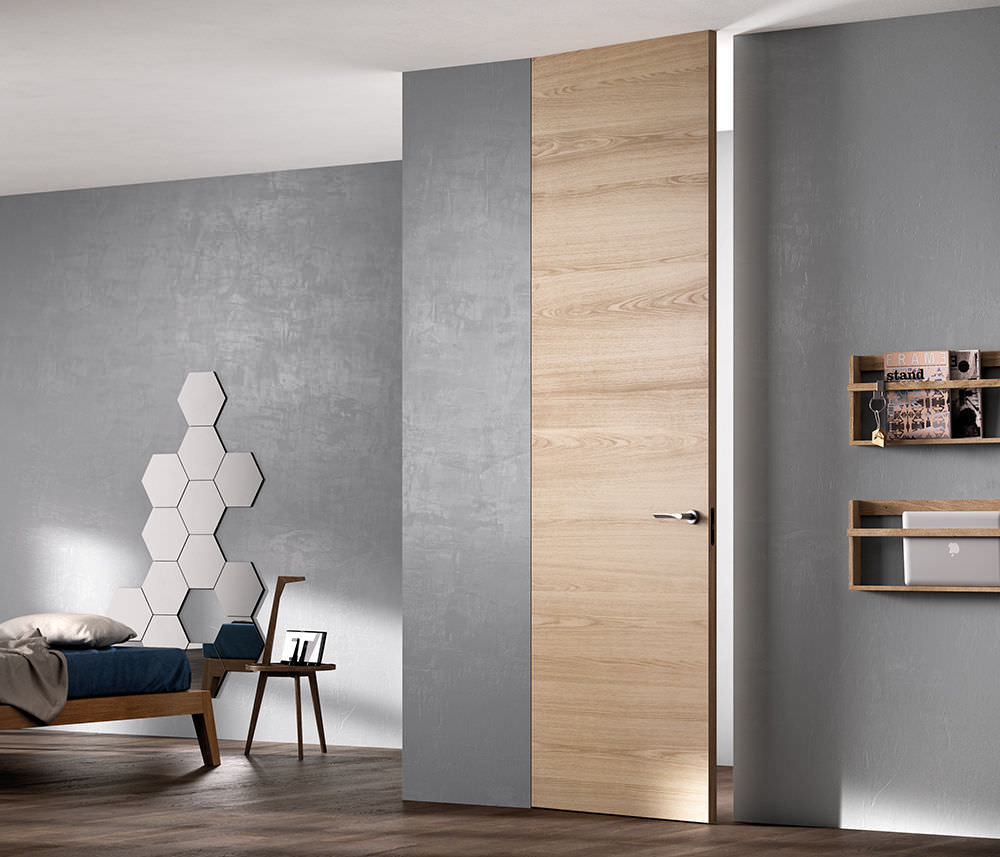 Since there are no door edges, and the hinges are hidden in the frame, the wall with such doors looks integral. This door solution is extremely elegant and not expensive.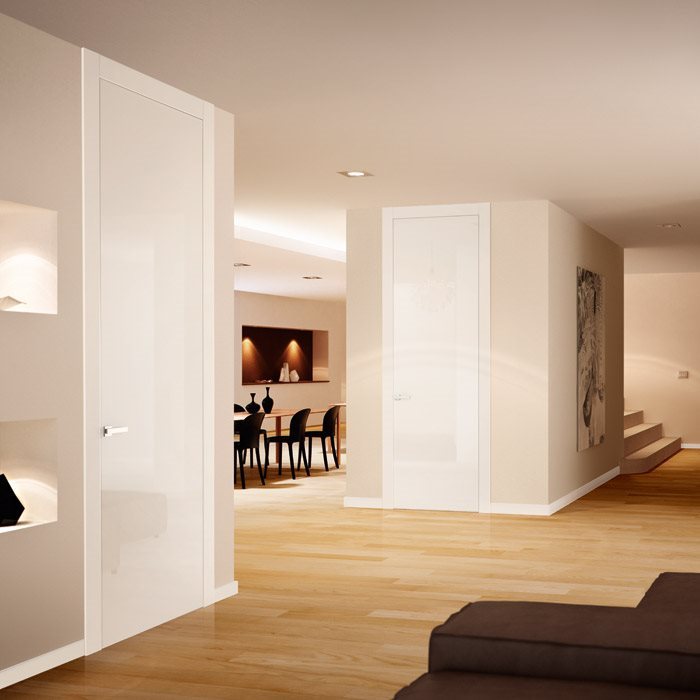 The essence of the "invisible" door is that their plane is on the same level with the wall, only the door line is visible. Whether the door opens outwards or inside, regardless of their opening, the door opening remains in the same plane with the wall. The doors are equipped with 3D hinges allows the door to open at 90 or 180 degrees. The standard door thickness is 50 mm.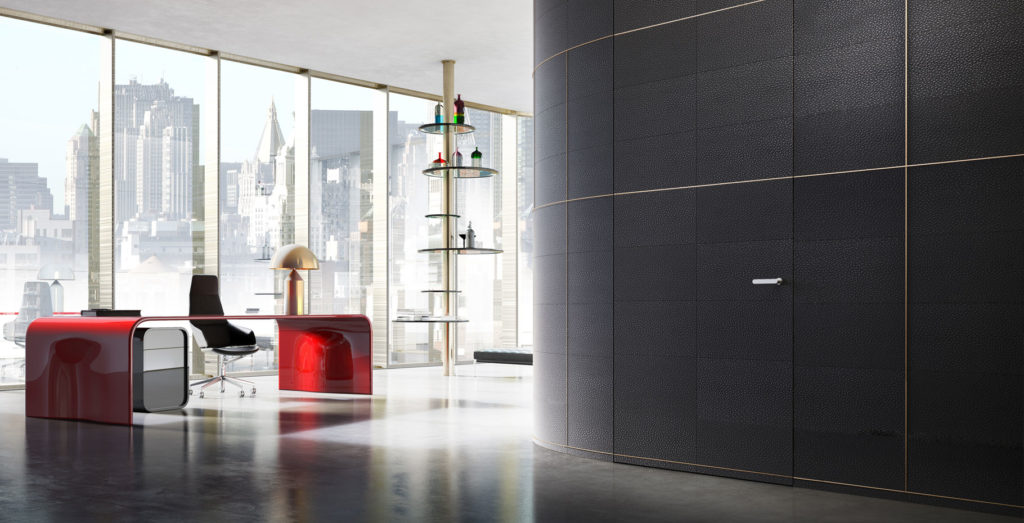 The aluminum door frame is of standard width, and it is best suited for partitions of masonry and gypsum board. They can also be made of non-standard width, adapted for a particular project. The mounted aluminum frame is primed and painted with wall paint. The door maximum hides in the wall. Or, painted in other color, doors can become an accent of the interior.
One more practical solution with invisible doors is a mirror glued to them. This solution is particularly suited to the bathroom because it visually increases its space, the mirror does not require a separate wall surface.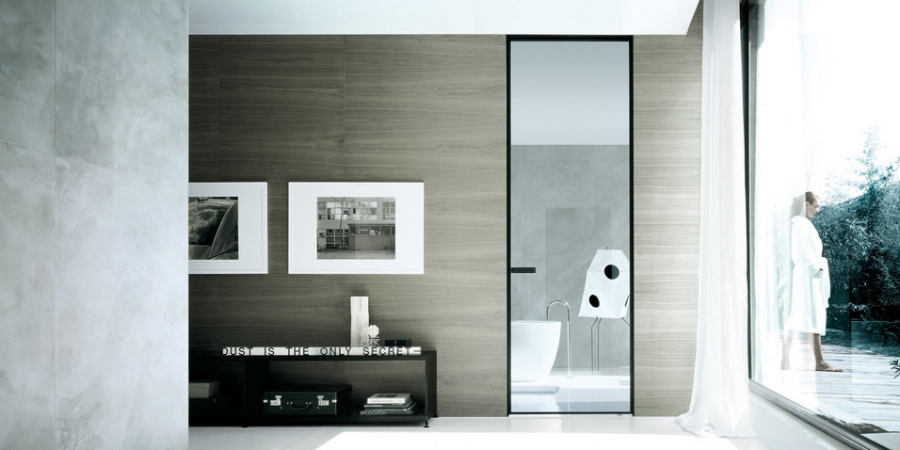 Doors are manufactured both in standard and non-standard sizes, doors look very elegant and completely invisible to the ceiling.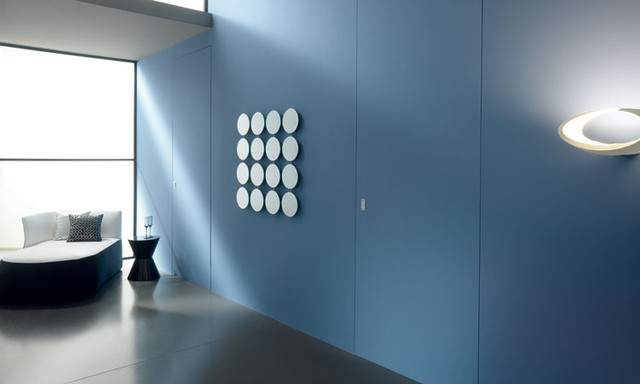 Invisible doors can be used not only between rooms, premises. They are especially suitable for communication inspection doors because they are unobtrusive and do not damage the interior. Electrical wiring boxes, plumbing tubes, pantry doors, floor heating collectors, or other communication inspection units often become headaches in the interior, and the best solution is invisible doors.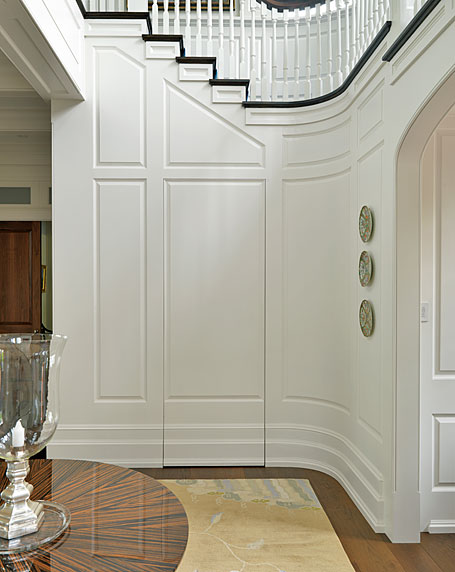 Log in
or
Register
to save this content for later.