A wedding is by far the most important event in once life who seeks to celebrate life with a companion. A beautiful journey begins after a wedding and that is why everyone wants their special day to be a memorable experience that everyone will remember. But planning and Indian wedding and keeping up the plans is not an easy task as an Indian wedding is a long elaborate event with many families contributing to its completion. You have to start planning months in advance. Here are some tips you can use to keep your plans organized.
Once the Dates are fixed.
Getting a date fixed is one major step and one of the most important steps that will help you plan the complete scope of your wedding. And it's definitely a good idea to begin planning as soon as the dates are fixed. Even if you have just gotten engaged and wish to stay engaged for a year it is advisable to start planning as soon as possible. You will be able to track your progress using the wedding planning tools available online.
Finalizing and maintain a Guest List
First you have to decide if you want a Big Fat Indian Wedding or a Small event with close family and friends. An Indian wedding is a significant family event and the list will be a long one. Using a guest list tool will help you keep the list in order and will make sure you do not forget someone important. Having a guest list prepared will help you estimate and organize other important tasks as the venue and type and size of catering.
Sending out the Invitations
A wedding invitation is where you make your first impression with the people who are going to be there at your special day. Selecting and finalizing a design is a long and expensive process. You can select from an array of free templates available online. Scheduling and sending the printed Invitation is a time consuming task. In India people prefer to visit their close relatives and present them the invitations personally hence it is important to schedule the travel plans in advance.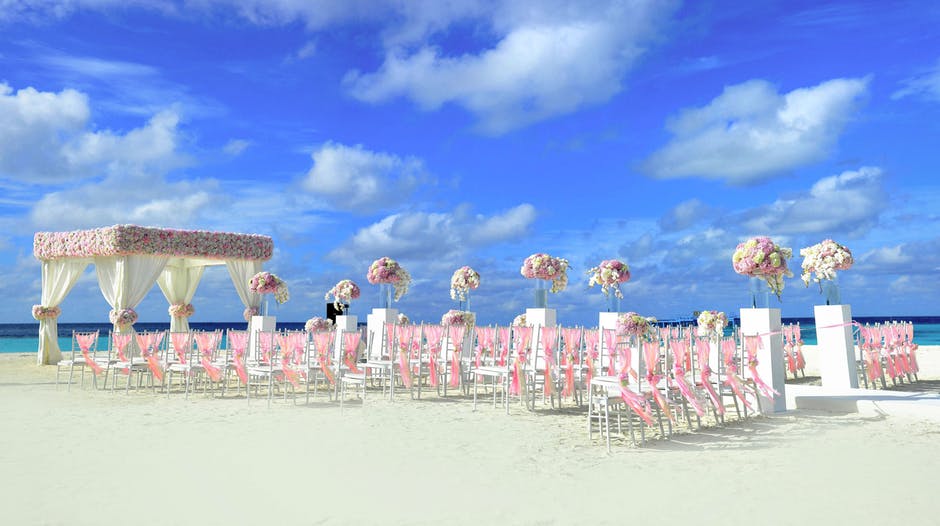 Budget Planning
Other than Love and Happiness, money is the life force that drives the physical and material aspects of planning a wedding. Wedding can become expensive and expenses can just go up if not managed properly. Starting out with a fixed budget no matter small or big needs pre planning. List out the tentative divided expenses on a budget planner in advance to help you plan and narrow down important spending.
The Venue
A venue can be finalized once the guest list is prepared and you have number that you can use while selecting a venue. You can look for venues online if you already do not have anything in mind. In India, where certain dates are considered auspicious for astrological reasons, it is better to book a venue way in advance as everyone else will also be out there hunting for venues for similar dates.
Hiring Decorators
Indian wedding are known worldwide to be colorfully extravagant, mesmerizing and almost festive. Once you have finalized a beautiful venue, it is time to enhance the venue with lights, flowers and other decorative magic created by a professional. Hiring the best one in way in advance is a good thing as the auspicious date scenario applies here as well. Talented decorators have many appointments fixed for the same date and might multi manage you. Depending on the style of wedding you want book the right decorator for your wedding.
Catering
Let's be honest here. Food is one of the main reasons why people come to most weddings and how you titillate their palates decides what opinion they will have of the wedding experience. You have the guest lists already prepared. That will give you an idea about what and how much you will need. Catering services take advance orders to meet your demands on time with precision cooking.
Wedding Attire
Picking out the right combination for your wedding will take a lot of time and travelling. You might need to travel to another city to get certain types of clothing. Indian or western, you will be doing a lot of look tests to finalize clothing. Having your look and clothes custom tailored or purchased in advance takes out a lot of last minute hassle for you. Your designer and wedding decorators can use your clothing style to better decorate your venue as well.
The Photographer
Although in the Smartphone age everyone's a Photographer but It will be wise to hire a professional will a great portfolio to his name. This is important as the Photographer will document your special day in a cinematic manner with candid moment captured right to perfection with happiness and joy flowing everywhere.
While executing the task that you planned in advanced may or may not go according to desired effect but advanced planning will affect your entire experience and make the process very easy for you. You will remain stress free to enjoy this special day and remember it forever.
Log in
or
Register
to save this content for later.