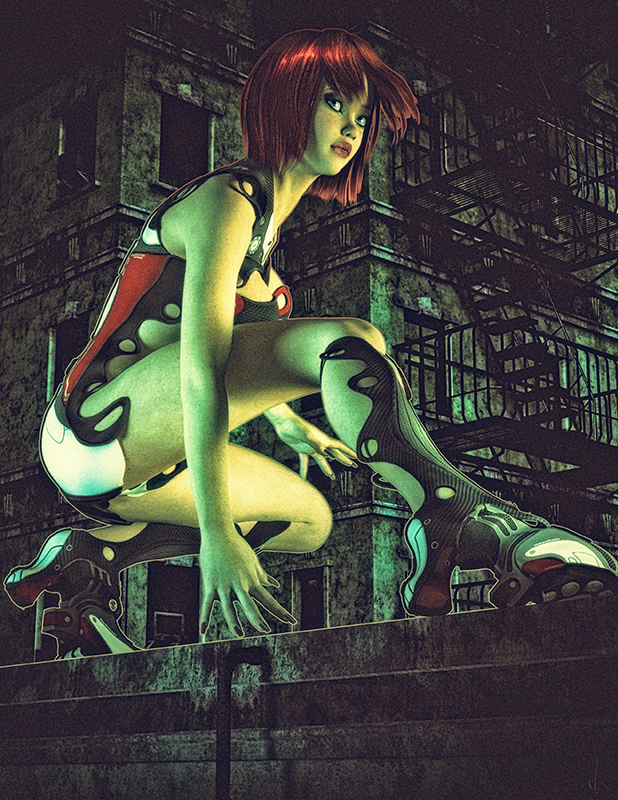 My initial idea was to go with a high-tech skyscraper bokeh style approach, then ultimately decided to go low-tech urban. One of these days I will do the whole bright lights/big city background but not soon enough for me…
Speaking of low-tech, what do you think of my use of perimeter line to pop her into the foreground?
Log in
or
Register
to save this content for later.