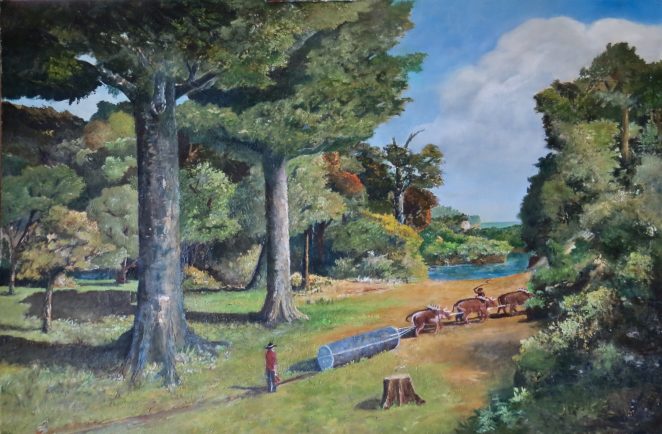 This is like Tronson Park in Northland and the vision of the Kauri logging driving bullocks carrying Kauri logs to the ship that carries them.
The Kauri loggers were often from Croatia, or what we knew as Yugoslavia and they remain in New Zealand today. They also got Kauri gum which was used as a resin or varnish.
Warwick's oil. It is a large painting.
Log in
or
Register
to save this content for later.