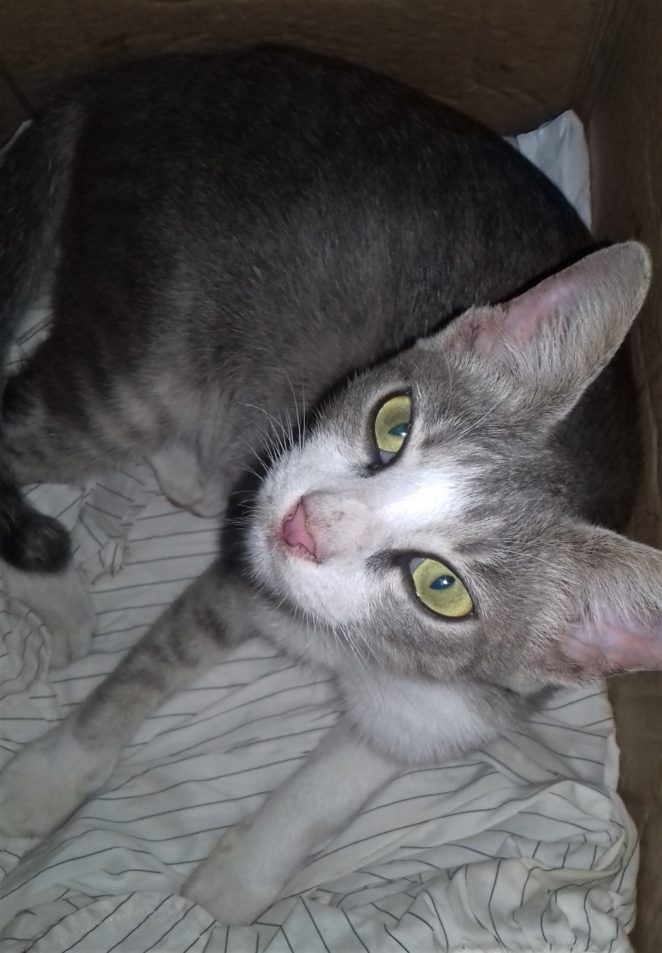 After jumping down from the wall of the fence, she began to meow. She looked at me repeatedly then paced back and forth in and out of the house. Seeing she check the back of the drawers in the TV room, where she had experienced a miscarriage before, I soon realized that she would give birth.
She kept meowing until I saw a few drops of water on the track she had been through, I realized that it was amniotic water. So I immediately set up a carton box and base as a place for her to give birth. Even before I finished preparing the box well, she had jumped into it.
Log in
or
Register
to save this content for later.