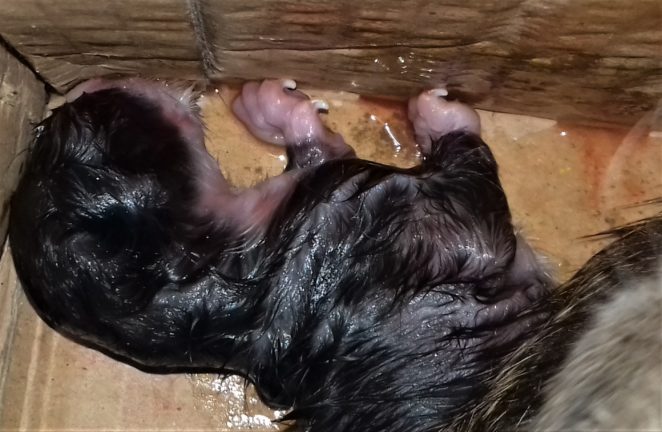 The second baby is quite long after the birth of the first baby. I don't remember how long it took, but from the photo property, I saw that the first baby was born at 7:38 PM while the second baby was at 8:18 PM. It was long enough for Susie to clean her first baby.
The second baby is black but in the area around the mouth to neck, and all four legs, there are white too.
Log in
or
Register
to save this content for later.