Do you have a property you're planning to rent out? this can be a flat or a house for student accommodation. You need to do certain things to ensure your property is fit and safe for habitation. Additionally, you have to ensure that your property meets particular standards before renters move in. this will protect you from getting into the bad books of the authorities. To give you a good start, here's a beginner's guide for new landlords before renting your property.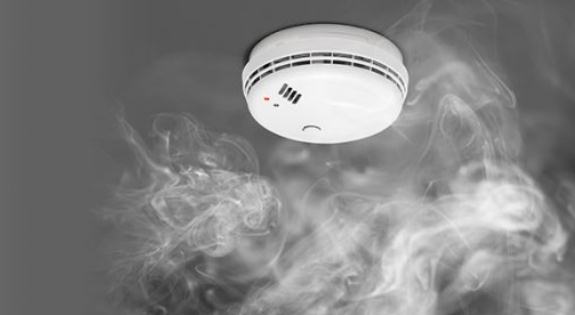 Furnished or unfurnished
Before renting your property, you must decide whether to offer it furnished or unfurnished. This largely depends on the target market. Students prefer furnished accommodation for convenience and cost-cutting. However, older and more experienced tenants prefer unfurnished accommodation because they have own furniture. For furnished accommodation, ensure to invest in quality and fire resistant furnishings. these must have a fire safety label to ensure that they don't create fume-filled smoke in case of a fire.
Long or short term
Tenants come in various categories with different needs. Students usually prefer short-term accommodation compared to young professionals and families. Therefore, mind about the lease arrangement right for your target tenants. Additionally, holiday visitors usually prefer Airbnb with furnished accommodation for a short-term period. Therefore, knowing your market is essential before making up your mind on the rental period for your property.
Get your paperwork in order
Landlords need various paperwork to ensure their property meets appropriate standards. These include an Energy Performance Certificate and an annual Gas Safety Certificate to ensure your property meets safety requirements. Additionally, your property needs mandatory inspection according to BS5839 regulation. After installing fire detection and alarm systems in your property to cover design commissioning and maintenance, you're issued a fire safety certificate in London.
List your property
Ensure to use a trusted and reliable letting agent to advertise your property online. This is a cost-effective option to promote your property to a wider audience. Everyone, especially students is always online. So, finding the right tenants will be easier and quicker. Ensure to ensure that your property looks nice with all appropriate repairs done to allow nice photographs of your property taken. These are necessary when creating a profile about your property online. A well-staged property has higher chances of attracting potential tenants.
Security deposit
Are you planning to ask tenants for a security deposit or not? This is to cover for any damage to your property and assets by the tenant. Determining the security deposit depends on your potential tenants. Students are usually cash strapped and might not have the funds to pay the security deposit. When renting out unfurnished accommodation, the security deposit might not exceed two months' rent. However, you can leave a provision for the tenant to negotiate a security deposit so that it doesn't scare potential tenants.
Bottom line
Renting your property is a good investment decision. However, new landlords must ensure that their property is safe for tenants before moving in. A wonderful idea is to contract a team of professionals for inspection before getting necessary certificates to verify that your property meets market standards.