Charlotte Field (Charlize Theron) is one of the most influential businesswomen of the planet. Purposeful, clever, charming, she is good in any business that she undertakes. Fred Flarsky (Seth Rogen)is a talented but eccentric and self-destructive journalist. They have nothing in common except that she is his first love.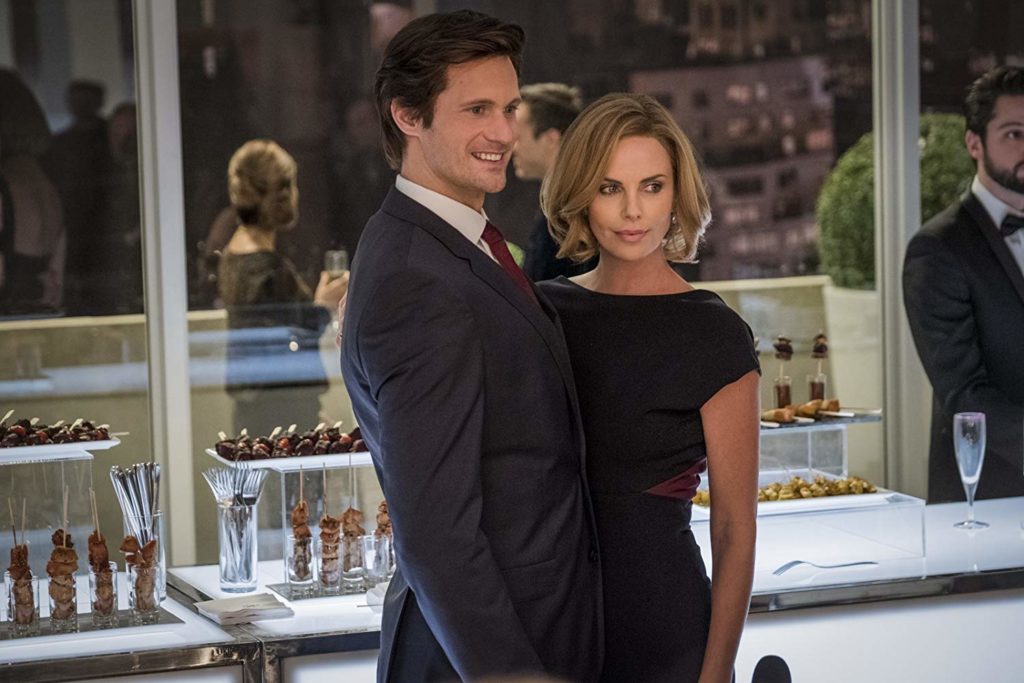 And over the years, they meet again by chance. Fred charms Charlotte, and she unexpectedly for everyone (and for herself) hires him as a speechwriter for her election campaign. Their reunion launches a chain of dizzyingly ridiculous and dangerous global events.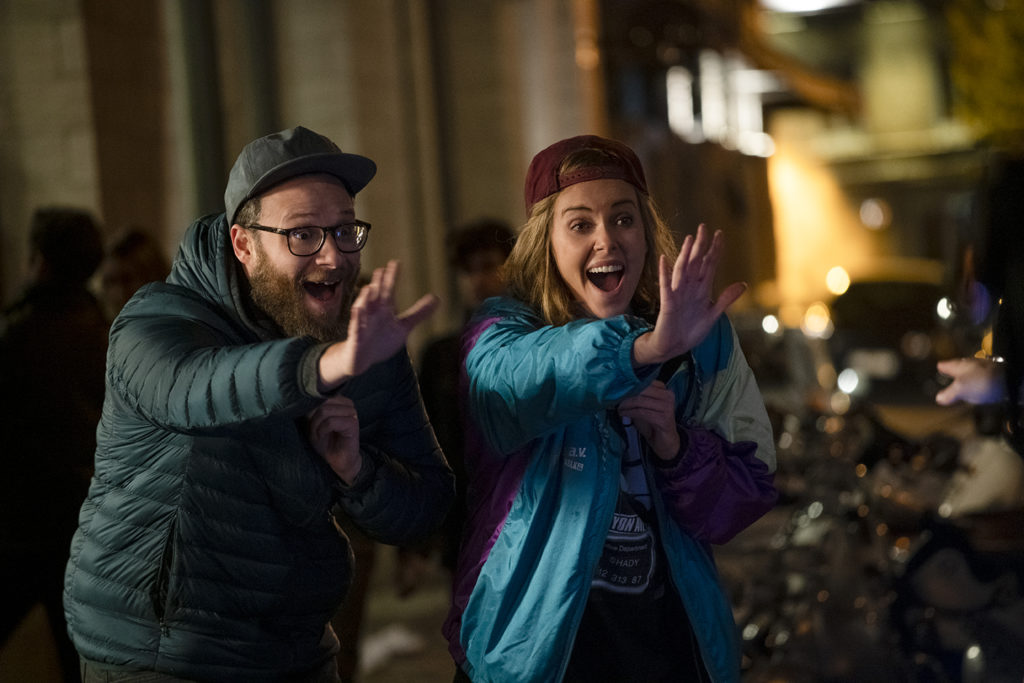 What if a wealthy person who has already achieved career, power, and respect in life, and also plans for a high rank, will get in touch with a sloppy guy writing articles living a frivolous lifestyle? Anarchy will happen!
For US Secretary of State Charlotte Field (Theron), fate threw a great gift: current and very short-sighted President Chambers, who also plays himself in a popular series, decides to leave his post in favor of a career in a big movie. The president considers Charlotte as the successor. Now we need to carry out a number of political initiatives, each of which should be accompanied by a bright speech. Their author will be the journalist Fred Larsky (Rogen), who knew Charlotte from childhood and almost all his life was in love with her.
The love story of two characters, who seem to be categorically inappropriate for each other, is a fairly common kind of romcom. However, this time, it turns out to be a little funnier, more inventive, and more relaxing than its competitors. In many ways, this is the merit of the leading roles: there is chemistry between them.
Log Shot – unexpectedly cute rom-com. Rogen and Theron really look like people from different worlds, but at the same time work great in a pair. Curious locations (New York, Manila, Latin America) do not give boredom, successful jokes not only follow each other without pauses but are present in abundance. This is a fun and frivolous movie that, nevertheless, finds the strength and time to criticize contemporary American politics.
© Fortune, 2009