The migration of Europeans to New Zealand came first with Able Tasman and then Captain Cook. Mostly the first pioneers came about 1820 – 1890. Some before that and others to this present day.
The first humans to arrive in New Zealand were the Maori people from close to Rarotonga or near the area. A Maori may know their ancestors down to the first canoe that arrived here in New Zealand. They know as "Aotearoa" Land of the Long White Cloud.
These are some of the artistic impressions of my husband, Warwick Julian. Who loves historic Northland. It is the memory of people's hopes and dreams. A new land, a new start and the hardships of starting a new life. Any immigrant to any country will know what that means and it is not easy to begin, especially a long isolation of being 6 months away from your home land by ship.
History is a story, and this is a story to gather what it was like. The older people remember the days of what it was like, not always good and not completely bad. You don't always miss the good if you take what you have for granted and tomorrow it is all gone.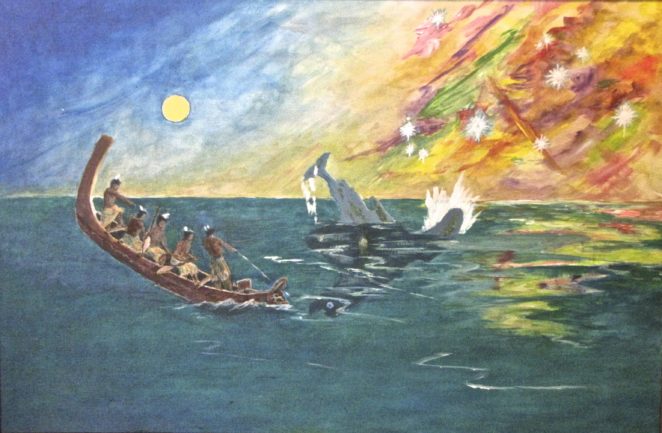 This is the legend of Maui fishing New Zealand out of the sea.
Acrylic painting done for the Maori New Year, Matariki. June.
These are some of the paintings of historical northland. New Zealand. Worth a visit and worth while seeing Warwick's paintings.
9 points
Upvote
Downvote
Total votes: 9
Upvotes: 9
Upvotes percentage: 100.000000%
Downvotes: 0
Downvotes percentage: 0.000000%
Log in
or
Register
to save this content for later.