Some of you may recall a POC that I did a while back by the same name. I've mentioned that I am a great fan of surrealism but I don't often do surreal art anymore. Let's see if you recognize the piece I am paying homage to from these previews…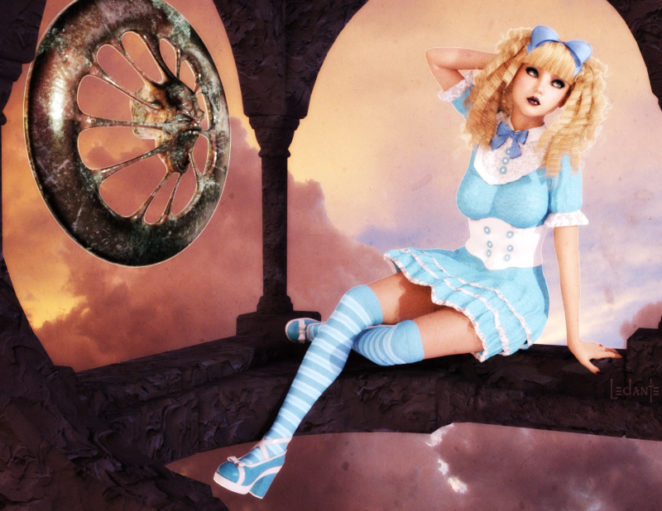 This is a very overexposed hint, but if you can't get it from here then you can't get it. The piece this was inspired by is M.C.Escher's Another World, hence the title...
I hope you're not attached to the ornament on the left, because that's the last time you're going to see it. When I first had the idea to do this piece, I knew I was going to stick the witchring in place of the trumpet but it didn't work out and it got dropped from the final
Log in
or
Register
to save this content for later.