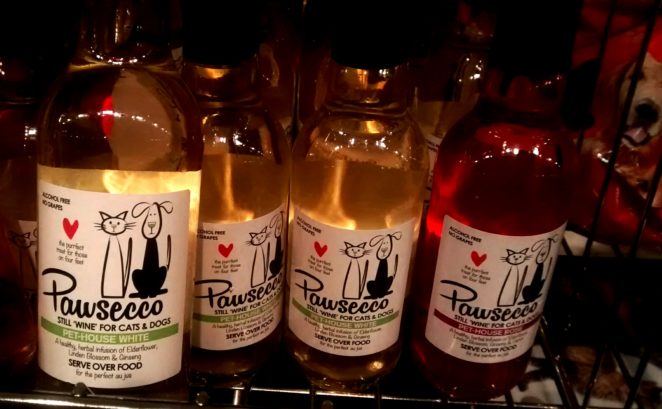 How much do you love your cat or dog? Enough to buy them "the purrfect treat for those on four feet" – a made-for-pets Prosecco? 🙂
I spotted this in Aldi this afternoon. it describes itself as "A healthy herbal infusion of Elder Flower, Linden Blossom & Ginseng" advising that one should "Serve over food for the perfect au jus". The beverage contains no grapes and no alcohol, but sounds quite appetising. I wonder why it's not for humans too!
About a month ago I found, in the same shop, Bottom Sniffer – Doggy Beer, but this seems a tad more refined 🙂 Well, if you've nothing better to spend your money on…
Log in
or
Register
to save this content for later.